Furnace Maintenance
Furnace Maintenance for a happy home
Yearly Furnace Maintenance
Furnace maintenance should generally be performed at the start of each heating season. Maintaining your HVAC equipment is integral to its longevity and your comfort.  Taking care of your equipment goes beyond a changed filter.
Let Unlimited help ensure the life of this investment in your home. That is why your neighbors and local businesses trust us each year to perform their furnace maintenance. On the whole, talking with you is our best way to understand how you use your system.
Ignored equipment will underperform causing discomfort and high bills. For instance, a dirty blower wheel alone can lower the efficiency of your system as much as twenty percent! Therefore, small problems now can easily turn in to costly problems down the road. Unlimited Heating & Cooling takes the entire system into account.
Be sure your equipment is running smoothly prior to a cold spell. Chicagoland weather is unpredictable. Late Summer and early Fall are preferred for furnace maintenance. Although, furnace maintenance can be done anytime during the year.
How we care.
Thorough furnace maintenance prevents dangerous and pricey situations. All moving and electrical parts are tested for efficiency and reliability. Most important, one modest issue could effect the entire HVAC system. We want you informed.
From thermostat operation to heat exchanger integrity, Unlimited takes a bottom up approach to your furnace maintenance. For example, all safety switches are proved, drains verified, motors are oiled and belts are checked. When an issue is found, it will be brought to your attention. Of course we will discuss pricing and options. Due to the age of your HVAC system. We will want to point out any future issues that may arise.
Following your furnace maintenance. There may be an upgrade to your system that we see as a benefit. Indeed, you can be sure we will bring that to your attention. System enhancements will increase the well-being in your home.
Get in contact today to schedule the furnace maintenance your system deserves.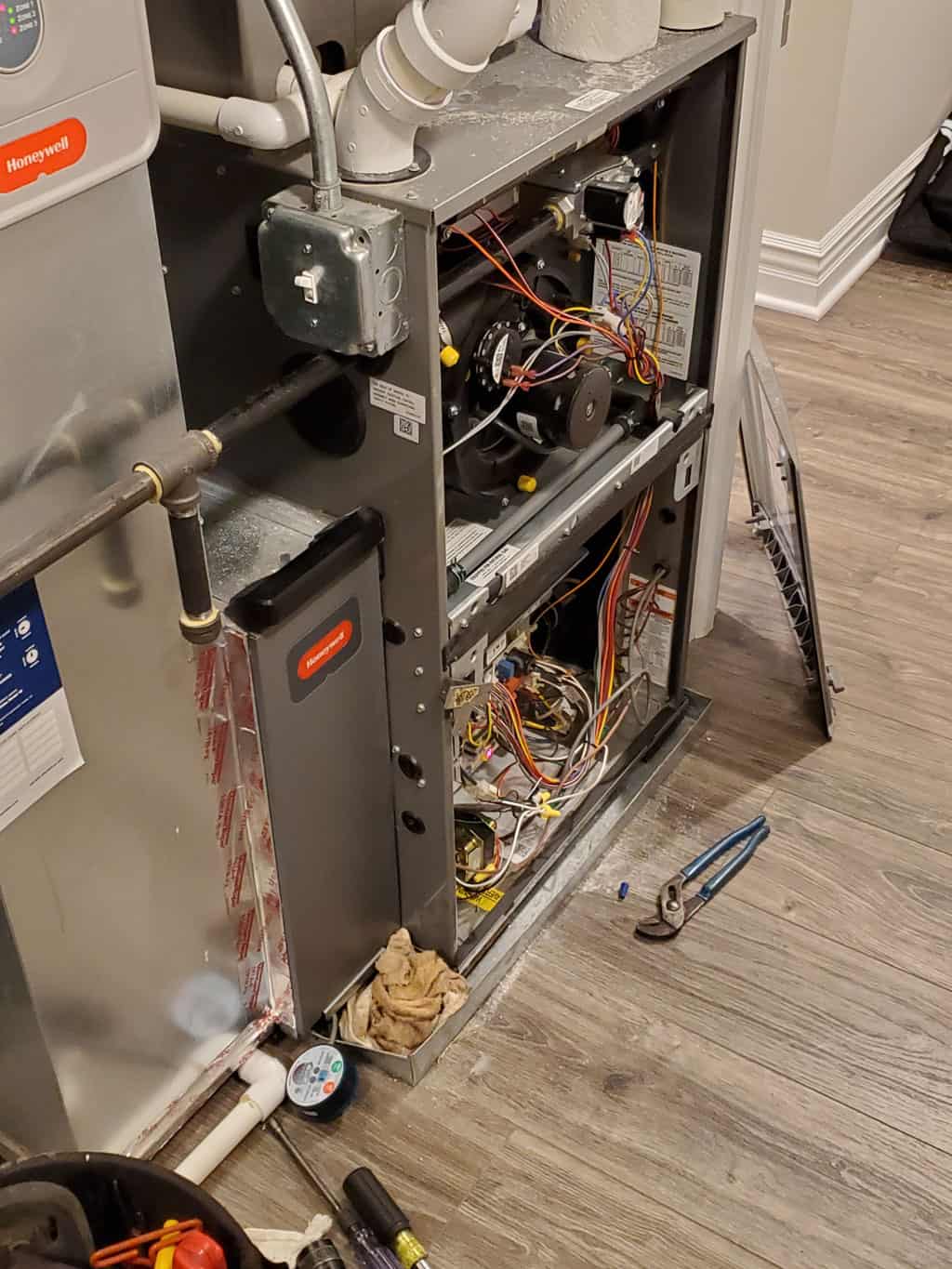 "When the service guy showed up on time I asked him if everything was ok, because most contractors don't show up on time. They took care of the furnace maintenance without an issue. Finally a good company I will never use anyone else at this point." -Anthony Z.
"I highly recommend every aspect of this business. From their customer service to scheduling to the actual work they performed for us, the Unlimited team did a wonderful job." -Kelly L.
Unlimited Heating & Cooling, Inc.
Family owned and operated HVAC company since 1984.
Serving DuPage County and Western Cook County
Professional Service for Personal Comfort.
We guarantee our work. Also, all pricing is stated upfront.
Give the team at Unlimited Heating & Cooling, Inc. a call today!
185 N York St Rear Elmhurst, IL 60126