Unlimited Heating & Cooling, Inc.
Thinking about replacing an existing furnace or air conditioner?  Unlimited Heating & Cooling, Inc. has the experience your looking for. 
Get in touch with us today
.
To see the variety of work we perform, have a look at some of our more
recent jobs
.
Rebates from ComEd, Nicor and Peoples make purchasing a new high efficiency furnace and air conditioner an even smarter decision.
Learn more
and start saving today.
Professional Service for Personal Comfort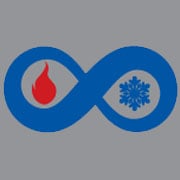 Proudly located in Elmhurst, IL since 1984.  We're a family operation with over 50 years of combined experience in solving comfort issues for local homes and businesses like yours.
We know the art of temperature control from the bottom up. What sets us apart is our attention to detail. We're proud of our reputation for finding small problems before they can require major repairs or even replacement.
Our goal is to do the job efficiently and for the best price possible. Because of our long years of experience, training and expertise, we can choose the best part or appliance, at the best price. You get the work done quickly and affordably, with a minimum of downtime and inconvenience.
We guarantee our work. All pricing is stated upfront. We encourage you to ask questions.
We are always conscious that you are inviting us into your home to work on your air conditioner, furnace, boiler, water heater, humidifier or air cleaner. We respect that by showing up promptly and treating each of our customers with courtesy. We clean up thoroughly after each job. In fact, some homeowners tell us it's cleaner after we get through than it was before we arrived!
Here at Unlimited Heating & Cooling Inc., we are as concerned about the environment as you are. All the parts we remove are carefully recycled, saving resources and energy.
We take pride in serving our clients. Many are repeat customers and referrals. They know they'll get a fair price, that they can trust us and that we guarantee our work. We'd like to be your heating and cooling company too.